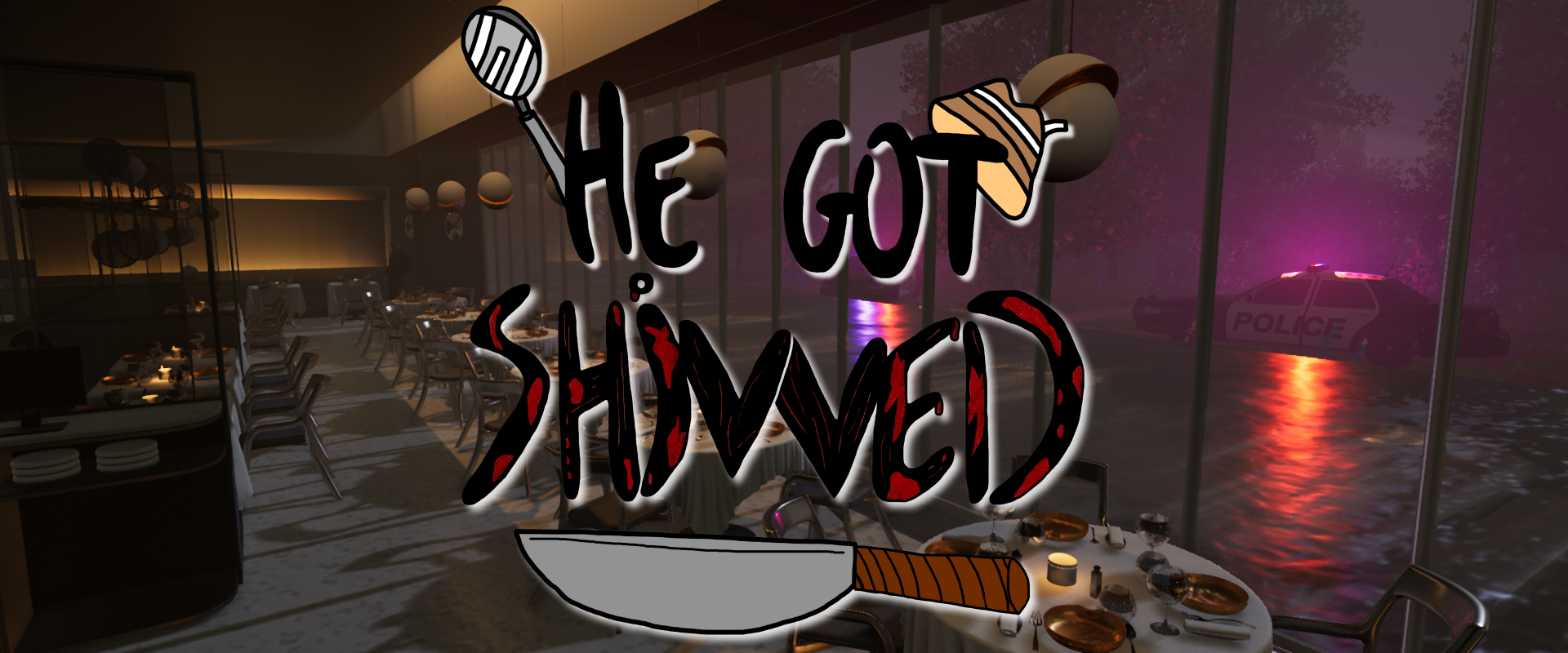 He Got Shivved
A downloadable HeGotShivved for Windows
After a murder occurs during a blackout at a restaurant, you, the Detective, must discover who the killer is by searching for pieces of evidence and speaking to witnesses. Overtime, you're conversations with the people will assist you in determining who the killer is.
Controls
WASD - Movement
Left Shift - Sprint
E - Interact
Credits
Leo Laughlin
Kelly Stragalas
Assets Used:
Install instructions
1. Download Zip
2. Extract Files from Zip
3. Open NoWindowEditor
4. Player HeGotShivved.exe
Comments
Log in with itch.io to leave a comment.
Good game although short. Would be great if it were more developed. Congrats for your game guys.

Thanks mate, yes this game along with a few others are part of my rapid prototyping course: Create a game in 2 weeks based around a theme.
Pretty gud game not gonna lie
Hey there detective, I have done some detective work and found out these 4 suspects of Best of the best for today's list of suspects out 112 members of this resturant of itch.io


Join in if you are interested to see more content like this, I am planning to keep doing this daily
Woohoo, thanks for 2nd place!